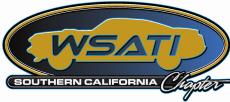 The Western States Auto Theft Investigators (WSATI) Association, Southern Chapter, meets on the third Thursday of each odd month at 10:00 a.m. at various locations throughout Southern California. The Southern Chapter is a non-profit organization that is comprised of professionals representing law enforcement, rental car and insurance companies, and other individuals whose goal is to reduce vehicle theft.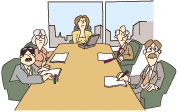 The meetings are for auto theft investigators, insurance company special investigation agents, vehicle leasing loss prevention agents, and other persons involved in the investigation, recovery and prevention of vehicle thefts. Investigators from in and out of Southern California attend the meetings to share information about current cases, suspects and auto theft trends. The meetings also feature a guest speaker who gives training during the course of the training meeting / luncheon format.
The Training Meetings / Luncheons begin at 10 a.m. and go until about 1 p.m. Lunch is served about 11:30 a.m. We would recommend coming about 9:30 a.m. to meet your peers and share coffee or tea.
The cost is:
Training Meeting / Luncheon $25.00
Training Meeting / No Luncheon $10.00 (morning coffee/tea included)
WSATI SOUTHERN CHAPTER WEB SITE (Click Here)
NEXT WSATI TRAINING MEETING LOCATION (Click Here)
MAPS TO WSATI TRAINING MEETING LOCATIONS (Click Here)
WSATI SOUTHERN CHAPTER NEWSLETTER (Click Here)
WSATI SOUTHERN CHAPTER STOLEN CLASSIC CARS (Click Here)
CURRENT WSATI SOUTHERN CHAPTER OFFICERS (2013)
| | | | |
| --- | --- | --- | --- |
| Position | Name / click for email | Current Agency | Telephone |
| President | Rob Manning | LASD | (562) 900-5903 |
| Vice President | Tim Jackson | AAA Southern California SIU | (626) 476-0228 |
| Secretary | Aristeed Powell | DMV Investigations Artesia | (562) 403-1021 |
| Treasurer | Brian Yori | LAPD / TRAP | (562) 345-4269 |
| Sergeant-At-Arms | Shawn Robison | Workmen's Auto Insurance SIU | (213) 747-6492 x1308 |
| Associate Director | Heather Roberts | Liberty Mutual Insurance SIU | (818) 584-5049 |
| Associate Director | Mick O'Neill | Hagerty Insurance SIU | (213) 400-1030 |
| 2012 Past President | Tim Glover | LASD / TRAP | (626) 660-4420 |
| Legal Counsel | Richard Knapp | Knapp Law Firm, LLP | (714) 434-9600 |